妈妈是这个世界上最伟大的人,你的妈妈是一个什么样的人呢?下面是小编为大家整理的英语作文:我的妈妈,希望能帮到您!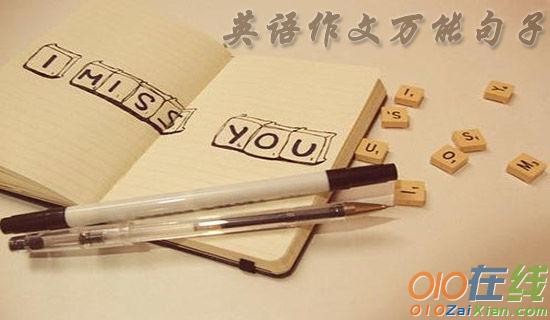 篇一:我的妈妈英语作文
  My mother s name is nancy. She has long hair, two big eyes My mother likes sports and shopping. Her favourite sports are football and yoga. And her favourite food is ice cream. She also likes dogs and cats.
  My mother is a high school techer, she works very hard and does very well in the school.
  My mother also concerns my study. She always helps me study and play the piano. She is very glad when I make progress.
  My mother loves me very much. And I love my mother too!
  篇二:我的妈妈英语作文
  I have a good mother. i think she is the best mother in the world. i like her very much and she loves me very much, too.
  my mother is 38.she is a doctor and very frienrdly to peopie.i want to be a good doctor like my mother when i grow up.
  my mother is also good atcooking. every day shecooks for us. in the daytime she works very herd. aftervery tired. i often help her with it.
  this is my mother. can you tell me something abour your mother?
  篇三:我的妈妈英语作文
  I have a great mother. She cares much about me in my life and study.
  In the morning, she gets up early to make breakfast for me. When I was little, she prepared my schoolbag. But now, she tells me to do it by myself. Because she thinks I have been old enough to do it.
  Besides, she always checks my homework. When I finish my homework, she checks it and points out the mistakes. She is very careful and helps me a lot.
  I love my mother.
  篇四:我的妈妈英语作文
  My mother is a doctor. Her English name is Amy.
  She is thirty-five years old. She is very nice .She has a long hair and two black eye. And she has a small mouth and small nose. My mother loves me very much. She is good at cooking. She likes singing. Every day, she will sing many songs.
  I love my mother, and my mother loves me, too.
  篇五:我的妈妈英语作文
  My mother is a great woman in the world, since I grown up I have thought it.
  My mother's name is Zen Yan fang, but her best friends often call her sister Zen. She is 42-years-old now, but I do feel that she is always a young woman. And she has a very long hair that she likes to keep changing shape. My dad don't like that she often changes her hair, but I know it's the way my mom want to hide her changing age.
  To tell you the truth, I even don't know what things my mother really like to do. In my memory, she is good at lots of things. To keep this family, she worked as a mechanical worker, as a salesperson of insurance. And these years she is the boss of herself. I appreciate that I have such a diligent and brave mother. I knew that she is very hard, but she never tell it to us.
  She is such a strong woman so that she is strict to us. When I was a little girl, I often fell down on the floor, but my mother never comes to comfort me. She always said, "why don't you look at your own way, and you deserve it." I swear I hate her at that moment, but now I don't hate her at all. I love her. Thanks to her treat me that cold way so that I can be such strong. And I
  won't be worried about such a little thing again.
  My mom told me that to be a happy is the best way to live. My mom told me everything can be possible.
  My mom told me that never give up.
  My dear mom told me lots of things that instruct me all my life. I love you, my dear mom.
  篇六:我的妈妈英语作文
  My mother is a ordinary women.She is a very very ordinary women,really.She looks like very ordinary;her age very ordinary;only her wears looks like very special.
  My mother always wear a wide casual pants,a T-shirt (or a wide vest),and a pair of sunglasses.She always use toiletry,consequently she's skin was very good.
  My mother is very benignant,and she was very love me.I with regard to these,I to be thankful.I love my mother , too.Because she gave me very very many.She civilize by education me how to do in world and knowledge.
  My mother is a office workers.She everyday works hard,but she always not to get heighten.
  I love my mother , because she gave me very many thinks.
  I love my Mum . A ordinary and largeness mother.